New promotions in Plant Operations
Posted on: October 6, 2017
Jacksonville, IL – ILMO Products Company announces the recent promotion of Jim Clifton, Jordan Ham, and Brent Mahan. Each of these industry professionals will serve the company and its customers in their new roles within Plant Operations.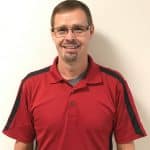 Jim Clifton has been promoted to ILMO's new Plant Operations Director. Jim has been with ILMO for 32 years, working his way throughout the company from Store Manager, Cylinder Control Manager, Distribution Manager, Plant Manager, and now Plant Operations Director.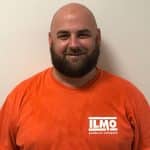 Jordan Ham has been promoted from Pumper to Assistant Plant Manager. Jordan has been with ILMO Products for 6 years. Throughout this time, Jordan has done a wonderful job in his roles as he continues to expand his knowledge of ILMO's plant operations.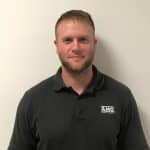 Brent Mahan, our ACM Cylinder Handler, has been with ILMO since 2013. He began his career with ILMO as a Spec. Gas Coordinator and has been promoted to Cylinder Manager.
"We are extremely pleased to promote Jim to Plant Operations Director. His years of experience and expertise make him an invaluable asset in Plant Operations, and we look forward to his continued leadership in our operations", said Brad Floreth, President. He added, "Jordan and Brent's proven abilities will continue to advance the way we serve our customers in their respective roles."
About ILMO Products Company: Since 1913, ILMO Products Company has been a family-owned distributor of industrial, specialty, and medical gases in bulk, micro-bulk, and cylinder solutions, as well as retail sales of welding and safety equipment, accessories, and welder repair services. ILMO Specialty Gases' ISO/IEC17025:2005 Accredited Gas Laboratory serves customers across the U.S., Canada, and South America, while ILMO Medical Gases provides medical and device gases and gas systems for all related industries. ILMO has over 90 employees across 9 locations in Illinois and Missouri. For more information, visit www.ilmoproducts.com or connect with us on Facebook.