Just 40 women can weld (this spring at CACC)!
Posted on: February 14, 2013
Springfield, IL (February 13, 2013) – Starting Thursday, February 21, 2013, 40 local women will have the chance to learn the basics of welding in a fun, safe learning environment.  The Capital Area Career Center (CACC), with the help of ILMO Products Company, is once again offering their acclaimed Women in Welding class. For the first 40 registered women, the class will run on Thursdays for five weeks from 6:30 – 8:30pm at CACC, attracting students hoping to learn something new and creative, resourceful and practical, or a little of both.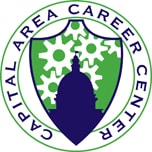 CACC Welding Instructor, Steve Hoff, couldn't be more excited to offer this class again. "I have such a great time teaching this class, probably because all of the women who attend are having fun and love learning how to make something new with metal. It can be very empowering and satisfying to complete a welding project." Hoff added, "The students are very lucky to have Ms. Gailyn Cornell from ILMO teaching with me. She's been welding alongside professionals and hobbyists for more than 30 years and has a real gift for explaining the process in an easy-to-grasp way."
Gailyn Cornell, Director of Corporate Outreach for ILMO Products Company, a welding gas and equipment supplier, shares Hoff's enthusiasm for the women-only class. "Welding provides a new creative outlet, and you'll be surprised how it can make so many of your friends jealous," boasts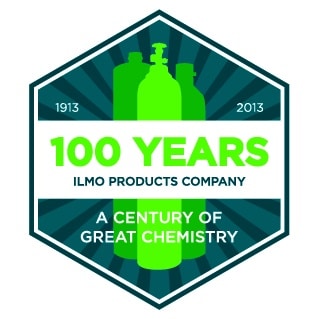 Cornell, adding, "And on the practical side, it saves money when you can repair something rather than throw it out and buy new." As part of their 100th Anniversary and continuing commitment to welding education, ILMO Products Company is supporting Hoff and the CACC with multiple donations, as well as offering discounts at their Peoria Road store (Springfield) to all welding students.
From this course, beginners can develop skills to quickly start creating garden ornaments, sculptures, and unique art. This short-term class is also useful for those considering welding as a potential career, or simply interested in a career change and have heard about the demand for professional welders and the generous salaries that accompany that career path. Ultimately, every student will leave knowing that welding is not just for men.
The deadline to register is February 19, and costs only $29 for all 5 weeks. To register, contact Denise at Capital Area Career Center – 217-529-5431, Ext. 0. Classes are held at the CACC campus, 2201 Toronto Road, Springfield, IL.
Students must provide their own safety glasses and gloves. If needed, these items plus welding helmets and other accessories can be purchased one of ILMO Products Company's ten Illinois and Missouri locations.