New District Sales Manager to the Peoria Region Sales Team
Posted on: February 21, 2018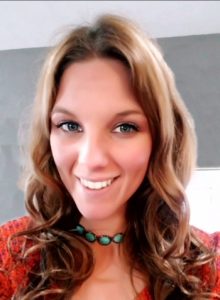 Jacksonville, IL (February 13, 2018) – ILMO Products Company welcomes Amber Tomlinson to the company's sales team as District Sales Manager (Peoria) for the Jacksonville, Illinois based company.
Tomlinson brings over 10 years in logistics, administrative, and manufacturing operations experience for one of the largest worldwide manufacturers. She will work closely with ILMO's industrial, medical, specialty, and bulk gas consumers — including niche markets. With her strong organizational and relationship building ability she will strive to provide exemplary customer service while building long lasting customer based rapport.
ILMO's Vice President of Sales, Tim Atchley, adds, "We are very excited about adding an additional sales position to IlMO's Peoria region. Amber comes to us with a great deal of industry knowledge and a willingness to provide the support our customers need."
About ILMO Products Company: Since 1913, ILMO Products Company has been a family-owned distributor of industrial, specialty, and medical gases in bulk, micro-bulk, and cylinder solutions, as well as retail sales of welding and safety equipment, accessories, and welder repair services. ILMO Specialty Gases' ISO/IEC17025:2005 Accredited Gas Laboratory serves customers across the U.S., Canada, and South America, while ILMO Medical Gases provides medical and device gases and gas systems for all related industries. ILMO has over 90 employees across 10 locations in Illinois and Missouri. For more information, visit www.ilmoproducts.com.