Cash Back Program
This 2015 cash back incentive from ILMO Propane will heat things up!
You wouldn't burn money in your furnace…but you can get back some of what you put in to a new one!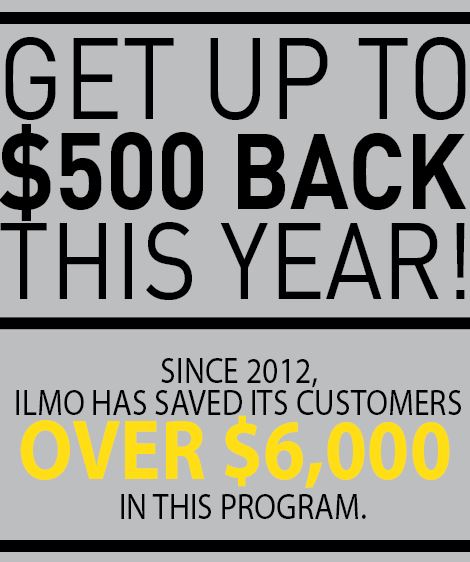 If it's time to replace an appliance in your home or you just recently did, ask us about the Illinois Safe Appliance Rebate Program.
By purchasing a propane-powered model, you'll not only enjoy improved efficiency but you could receive up to $500 toward your purchase. You don't even have to be an ILMO Propane customer!
Let's Get Started!
We'll will follow up with you shortly to answer any questions and get the process started for you to receive Cash Back!

Don't forget to forward this site to your friends and share it on Facebook!
__________________________________
 REBATES BY APPLIANCE TYPE:
Furnace or boiler: $300
Direct vent or b-vented fireplace: $150
Vented residential garage heater: $150
Power vent water heater: $250
Tankless water heater: $250
Standard water heater: $100
*An applicant may apply for a maximum of $500 per installation address per year.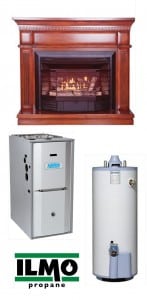 · Homeowners, builders, and sales agents of manufactured home dealers can participate in the program, however, Illinois propane marketers and their agents/employees are not eligible to participate.
· The person applying to the program is called the applicant.
· Reimbursements for safe installations are paid by the IPGA to the applicant. You apply through ILMO Propane.
· All eligible installations must occur after the start date of the program, January 1, 2015 and must be located within normal residential living spaces, starting in 2013 residential garages, shops, or other attached are eligible installation locations.
· Eligible appliances must include a receipt showing proof of purchase with the purchase date occurring no more than six (6) months prior to the safety inspection date.
· There will be a minimum of 90 days to process completed applications and issue a reimbursement.
· All applications must be post-marked by January 1, 2016 to be processed in the 2015 Appliance program funding.
Questions before you get started? Just give us a quick call: 1.855.ILMO.GAS  |  1.855.456.6427