U.S. Army in South Korea has gas this Independence Day!
Posted on: June 28, 2012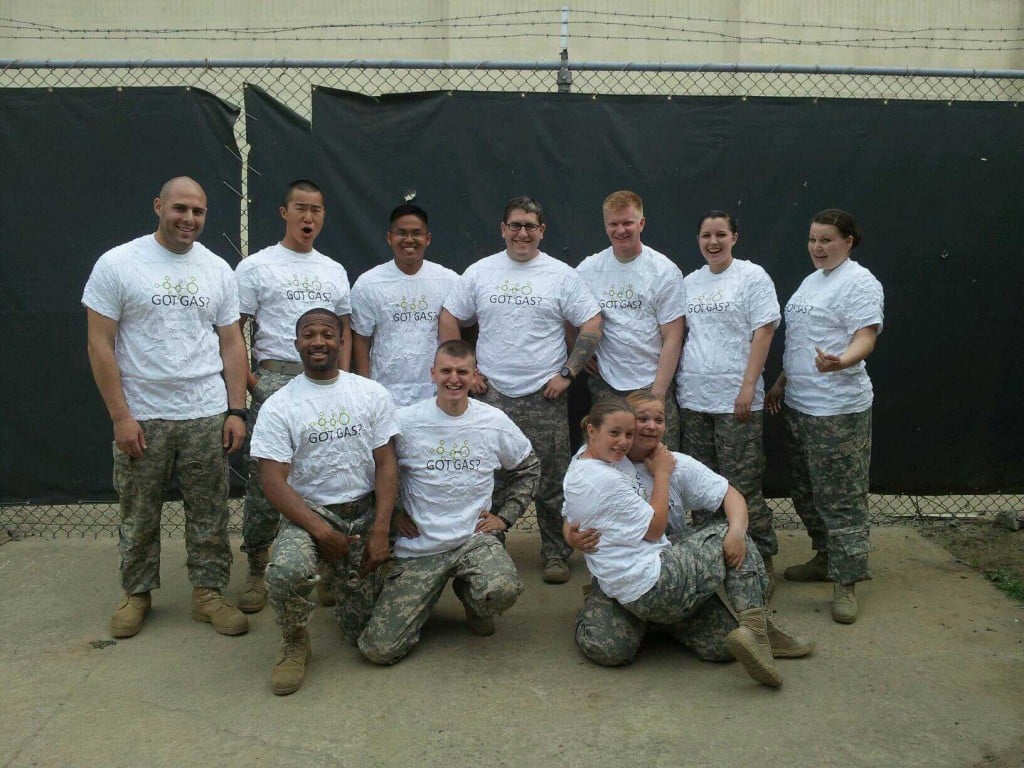 ILMO Specialty Gases salutes all service men and women of the past and those active today. This year, we're giving a special shout-out to one company in particular as they so graciously shouted out to us!
Happy 4th of July to the US Army Sierra Company 4-2 Attack, Camp Casey,  South Korea!
While attending a calibration gas conference this spring, ILMO Specialty Gases' Program Manager, Kris Luther, was approached by Patricia Anderson of Quest Diagnostics with a fun-spirited request. She took one look at the ILMO's "Got Gas?" t-shirts that Luther and others were handing out at the tradeshow and thought they'd be a perfect gift for her son, Joseph Anderson, and his peers in Sierra Company. Boy, was she right!
"You made them all smile with your t-shirts" said Ms. Anderson, whose son is in the middle of the back row.
Upon receiving the picture of the Sierra Company in the "Got Gas?" t-shirts, Luther was delighted. "I meet with lab managers and engineers all day; I never get to do anything as special as making U.S. troops happy. This is just wonderful."
Everyone at ILMO Specialty Gases and the entire ILMO Products Company team wishes your soldier a safe and fun Independence Day.