Torch for welding careers passed to high schoolers
Posted on: April 30, 2015
April 28, 2015 kicked off a two-day celebration of building trades by the Plumbers and Steamfitters Local #137. Day 1 – Industry Day – gathered dozens of specialized and general contractors, architects, and engineers to pause and learn a bit more about these trades and the skilled workforce of apprentices and journeymen Local 137 produces. Demonstrations were beautifully arranges featuring the skills these professionals learn and use. Several custom trailers were onsite to tour and 30+ year veteran tradesmen, some now teachers, stood post to explain the tools and processes their students are taught to use.
ILMO visited Industry Day (check out our pictures on Facebook) as well as provided over 50 giveaways for the student-focused, day-two event: Building Trades Career Day.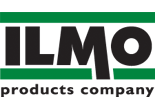 ILMO passionately believed events like this and stories like the one below are critical to exposing students to careers in a professional trade, while also redefining the opportunity and stigmas of a trades career to be one of prosperity, stability, creativity, and long-term job satisfaction. If you or a student in your life have any questions about a career that uses welding, soldering, metal working, or the like, we're here to answer your questions. 
Check out this great story about the Building Trades Career Day from the State Journal-Register (published 4/29/15). Written by John Reynolds.
Torch for welding careers passed to high schoolers
(via SJ-R) Kristen Tardiff got some firsthand welding experience Wednesday during the Building Trades Career Day.
Tardiff was one of dozens of kids who put on a special welder's shield so they could try a virtual reality welding simulator on display at the career day. The simulator gave the students a taste of what it's like to weld without the danger of getting burned.
"It was a lot easier than I thought it would be," Tardiff said after using the simulator.
John Haines, business manager for Plumbers, Steamfitters and Refrigeration Fitters Local 137, said more than 400 students attended the career day Wednesday, and another 200 stopped by Tuesday.
In addition to Local 137, there were also representatives from the Ironworkers, Electrical Workers, Painters, Carpenters, Cement Masons and other labor groups. All were on hand to talk to the students about career opportunities in their various fields.
"We want to let them know that there are alternatives to college," Haines said. "It they don't go to college, there are other career paths available to them."
Haines said that when it comes to welding, there is currently a big demand for skilled workers. A journeyman welder who has finished a five-year apprenticeship can earn $80,000 to $100,000 annually.
"There are peaks and valleys, but on average, you….. (click to read the rest of this article on the SJ-R's website). 
More information on Plumbers and Steamfitters Local 137 is available online at ua137.org. For information on other trades, go to centralilbctc.net.