New roles and promotions in Propane, Purchasing, and Specialty Gas departments
Posted on: July 15, 2011
Jacksonville, IL – ILMO Products Company announces the recent addition of Doug Gandy and Jayna Hunt and the promotion of Josh Crews to the ILMO team.  Each of these industry professionals will serve the company and its customers in newly developed roles, and for one, to start up a new division.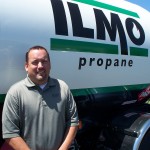 Doug Gandy joins ILMO as Program Manager for the newly-formed ILMO Propane. Among responsibilities for the start-up of ILMO Propane in current and new territories, he will also oversee the division's long-term growth and sales strategy. Gandy has 13 years of experience in sales propane and management for FerrellGas, and holds a BA in Business Administration from Greenville College.
Jayna Hunt takes on a new position at ILMO Products as Purchasing and Inventory Control Manager. In addition to focusing on improving costs, on-time delivery, and service from our suppliers and leading our Purchasing, Inventory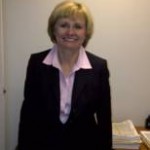 Control, and Shipping and Receiving personnel to provide excellent customer service, she will manage efficient purchasing, shipping, andinventory operations for ILMO's hard goods. Hunt's background includes 18 years of purchasing and materials management roles in manufacturing and distribution companies, including Panduit and The Pampered Chef.  She holds certifications in both Purchasing (CPM) and Materials Management (CPIM), and graduated with honors with a BS from University of Massachusetts and an MBA from the University of Hartford.
Josh Crews has been promoted to Analytical Lab Technician for ILMO Specialty Gases, ILMO's ISO 17025 accredited  gas laboratory in Jacksonville, IL, to oversee laboratory analysis practices and fulfillment operations for domestic and international customers. He has been with ILMO for 5 years as a Purchasing Assistant overseeing common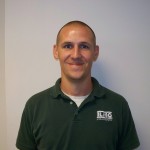 carriers, price control, and haz-mat compliance and training for shipped gases. Crews has a BA in Environmental Biology and Ecological Studies from Illinois College and holds hazard control and security certifications from the Department of Transportation and the International Air Transport Association.
"We are pleased to add Doug and Jayna to our team of talented professionals and look forward to the contributions that they will make to our operations", said Brad Floreth, President. He added, "And Josh's proven talents will continue to improve the way we serve our customers, now in the Specialty Gas lab."
About ILMO Products Company: Since 1913, ILMO Products Company has been a family-owned distributor of industrial, specialty, and medical gases in bulk, micro-bulk, and cylinder solutions, as well as retail sales of welding and safety equipment, accessories, and welder repair services. ILMO Specialty Gases' ISO/IEC17025:2005 Accredited Gas Laboratory serves customers across the U.S., Canada, and South America, while ILMO Medical Gases provides medical and device gases and gas systems for all related industries. ILMO has over 90 employees across 9 locations in Illinois and Missouri. For more information, visit www.ilmoproducts.com or connect with us on Facebook.