ILMO Sponsors the 7th Annual "Wildman Kelly Classic" DIRTcar Summer Nationals Race
Posted on: June 1, 2018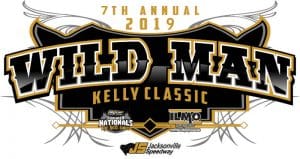 On Tuesday, June 18th, ILMO Propane will again be the presenting sponsor of the 7th Annual "Wild Man Kelly Classic" DIRTcar Summer Nationals presented by ILMO Propane at Jacksonville Speedway. The Summer Nationals – more commonly referred to as "The Hell Tour" – features the premier dirt Late Model drivers from across the Midwest competing in 28 events over a 32-day span across 7 states. With almost $200,000 of first place prize money on the line during the tour, the action is intense and the demands on driver, team, and race car are extreme – thus earning the "Hell Tour" moniker.
The event honors the Late "Wild Man" Francis Kelly, widely regarded as one of the premier Late Model racers in the Midwest who competed over a 5-decade career that included countless wins at Jacksonville.
Jacksonville Speedway has historically provided some of the most exciting racing during the tour due to its smaller size and great racing surface. Fans have also embraced the "Hell Tour" stop at Jacksonville which traditionally results in one of the biggest crowds of the racing season at Jacksonville.
Jacksonville Speedway track manager Ken Dobson attributes much of the fan appeal of the event to the involvement of ILMO Propane. "The employees and customers of ILMO have really embraced this event over the past several years and it has allowed us to do some creative pre-event marketing that excites our fans while bringing awareness to the ILMO brand throughout the region. And on race night it's always great to see those same employees enjoying themselves and having a night out together knowing that they are an important part of the event's success", said Dobson. "It's great to be able to put one of our Jacksonville-based companies on center-stage when all eyes throughout the racing world are on us."
This year's event returns to its traditional mid-June Tuesday date with the Grandstands opening at 5:00, practice at 6:15 and racing at 7:00. Also on hand will be the Summit Modified Nationals which in past years have featured NASCAR drivers Justin Allgaier, Kenny Wallace, Ken Schrader and others participating at Jacksonville.
FOLLOW US ON FACEBOOK TO LEARN MORE ABOUT THE RACE AND FREE TICKET GIVEAWAYS >> CLICK HERE