Celebrating ILMO's Military – this week and always.
Posted on: November 8, 2011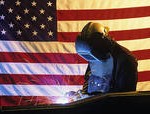 (Published in the November 2011 Cutting Edge employee newsletter at ILMO)
As we approach Veteran's Day on Friday, November 11, 2011, we'd like to take time and let you know a little more about a few of our very own heroes. Jim, Jerry, Pattie, Larry, Tim, and Greg have shared with us information on their military backgrounds. We are honored to work with them and all ILMO employees and customers who have served our country. This Veteran's Day, remember to thank a Vet! You don't have to go far.
Jim Brown, District Sales Manager – Decatur, IL
Served in the U.S. Army from 1979-1983.
3 years stationed in Heilbronn, Germany with the 22nd Maintenance Battalion.
Primary MOS or (job title) was 44E (Machinist) with a secondary MOS of 44B (Welder). Received the rank of Specialist 5th class before receiving an honorable discharge in May 1983.
Awarded the Army Commendation Metal and a few other prestigious awards.
Jerry Cox, Outside Sales Manager – Decatur, IL
Served in the Army from 1969 – 1971 in which the last 13 months was in Vietnam, Army 173rd Airborne Division.
Pattie Curry, Human Resources Director, SPHR – Jacksonville, IL
Served 10 years in the U.S. Naval Reserves from 1984 to 1994, assigned to NAS Lemoore, CA and Subic Bay, Philippines.

SK1 (Petty Officer 1st Class) and Unit Career Counselor
Awarded Navy Achievement Medal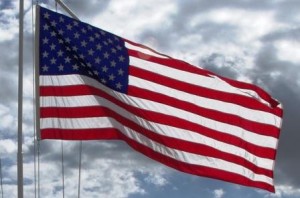 Larry Maricle, Route Driver – Peoria, IL
Served 10 years in the Army, from 1994-2004.
Served on a six month tour to Kuwait in 1995.
Stationed in Korea from 1999-2000.
Spent 9 years at Ft. Sill, Oklahoma, assigned to the 6th Battalion 27th Field Artillery and 6th Battalion 32nd Field Artillery.
Several other deployments include Twenty-Nine Palms, California, White Sands, New Mexico, and Germany.
Tim Pennell, Inside Sales Assistant – Springfield, IL
Served in the U.S. Air Force and Illinois Air National Guard from 1980 to 2000 as an  F4 and F16 aircraft mechanic.
Was awarded "Crew Chief of the Quarter" three times.
Greg Griggs, District Sales Manager – St. Louis, MO
Served in the U.S. Army, Special Weapons Infantry, from June 1970 to June 1976