ILMO Products Company Welcomes New Specialty Gas Program Director
Posted on: October 31, 2019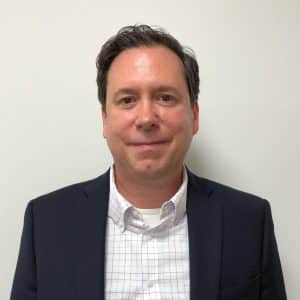 Jacksonville, IL – ILMO Products Company welcomes Peter Van Slyke to the company's Specialty Gas Division as Specialty Gas Program Director for the Jacksonville, Illinois based company.
Van Slyke brings over 20 years in sales, financial, and management experience in specialty gases and will be responsible for directing the sales functions for ILMO's Specialty Gas Division. He began his career in Charlotte, NC for National Welders Supply as a Specialty Gas Sales Rep, and has since spent the last 20 years working in the Specialty Gas industry. Prior to joining ILMO, he worked as Specialty Gas Products Manager for Scott-Gross Company and then assumed the role of VP of Specialty Gases for AWG – both located in Lexington, KY. Van Slyke holds an undergraduate degree from the University of Tennessee-Knoxville.
"ILMO offers true specialty gas value and innovation to our current and future specialty gas customers," states Peter Van Slyke. "I'm enthusiastic to apply my industry-specific knowledge to ILMO's Specialty Gas Division. Through the various leadership styles I've experienced, I will take the best from each and apply those to this new role."
ILMO's Vice President of Sales, Tim Atchley, adds, "We are very excited to have Peter join our team here at ILMO Products Co. Peter brings with him the acumen and personality required to communicate effectively with internal and external customers. This is another step forward for ILMO as we strive to continuously advance growth and form lasting partnerships through our Specialty Gas Division."
About ILMO Products Company: Since 1913, ILMO Products Company has been a family-owned distributor of industrial, specialty, and medical gases in bulk, micro-bulk, and cylinder solutions, as well as retail sales of welding and safety equipment, accessories, and welder repair services. ILMO Specialty Gases' ISO/IEC17025: 2017 and ISO17034: 2016 Accredited Gas Laboratory serves customers across the U.S., Canada, and South America, while ILMO Medical Gases provides medical and device gases and gas systems for all related industries. ILMO has over 90 employees across nine locations serving both Illinois and Missouri. For more information, visit www.ilmoproducts.com.